Regular price
Sale price
$479.00
Unit price
per
Sale
Sold out
Introducing the Bend-Able Pack Saddle, the revolutionary solution for Llama Hiking and Hunting Gear. With over 12 years of expertise in crafting lightweight Hunting & Fishing gear, we have meticulously designed our Llama Saddle, Panniers, and Neck Wraps to ensure superior performance. Our hands-on experience with various saddle brands has guided us in overcoming challenges such as ill-fitting saddles and shifting under heavy loads. The Bend-Able Pack Saddle is the answer to these issues, accommodating diverse Llama sizes and providing secure, comfortable, and stable support even during demanding adventures. Experience unparalleled reliability with the Bend-Able Pack Saddle.
Product Features
Saddle Frame

The Bend-Able Pack Saddle frame can easily adjust to fit a small llama to a large llama. All you have to do is remove two bolts to adjust this frame to a small, medium, or large saddle frame.

You also have the option to angle the frame in a V shape to better fit the contours of the llama, i.e. narrow shoulders and a wider belly. (see section: V Shape) 
Saddle Pad 

We use 1" closed cell EVA soft/medium density foam wrapped on top with 1000D Cordura Nylon fabric with DWR waterproof coating on the outside and Poly Urethane coating on the inside.

The bottom fabric is soft .3 inch Sherpa sheep so we get the best grip and comfort for the Llama. The softer foam will form to your Llamas individual shape to help reduce slippage.

The Saddle pad detaches from the frame easily for cleaning. Saddle pad dimensions: 19 1/2 x 23 inch
Linking Llama shock cord system 

We use 3/8" Marine Grade shock cord through both sides of the Llama frame to link your Llamas together on the trail. It has excellent stretch capability and a minimum breaking strength of 250 pounds. This creates a safety feature for your Llamas if they are not paying attention and the one in front starts to walk away. 
Front Cinch

We use 2-inch webbing for the front Cinch with a 2-inch cam buckle rated at 3000 pounds. Under the 2-inch webbing, we run a 3-inch webbing with a felt backing for the llama's comfort.

The 3000-pound cam buckle is a little overkill but you should not have a webbing slippage issue. The cinches all have steel clips you can detach from the saddle frame.

We have mounted the cam buckles down below the underbelly area so you can make adjustments on the trail by lifting the Pannier corner a little to access the strap end to tighten it.
Rear Cinch

The rear Cinch is 1-inch webbing running over 3-inch webbing with a felt backing.

There is an adjustable cord between the front and rear Cinch so you can keep your Cinches right where you want them.
Chest strap with over-the-neck strap

The Chest strap is an adjustable 1-inch webbing running over 3-inch webbing with a felt backing.

We also have an over-the-neck strap that detaches on one side to keep the chest strap in place.

We find that the over-the-neck strap is very important on the smaller Llamas. If you are not running a crupper and the saddle slides forward, the neck strap can fall down towards the llama's front feet, creating a hazard. Using the over-the-neck strap helps prevent this.
Crupper

The Crupper is adjustable with an under-the-tail design. We run 3-inch webbing with a felt backing to protect your Llama.

We highly recommend using a Crupper with any type of load going downhill. The Crupper helps keep your saddle from sliding forward as you go downhill.
View full details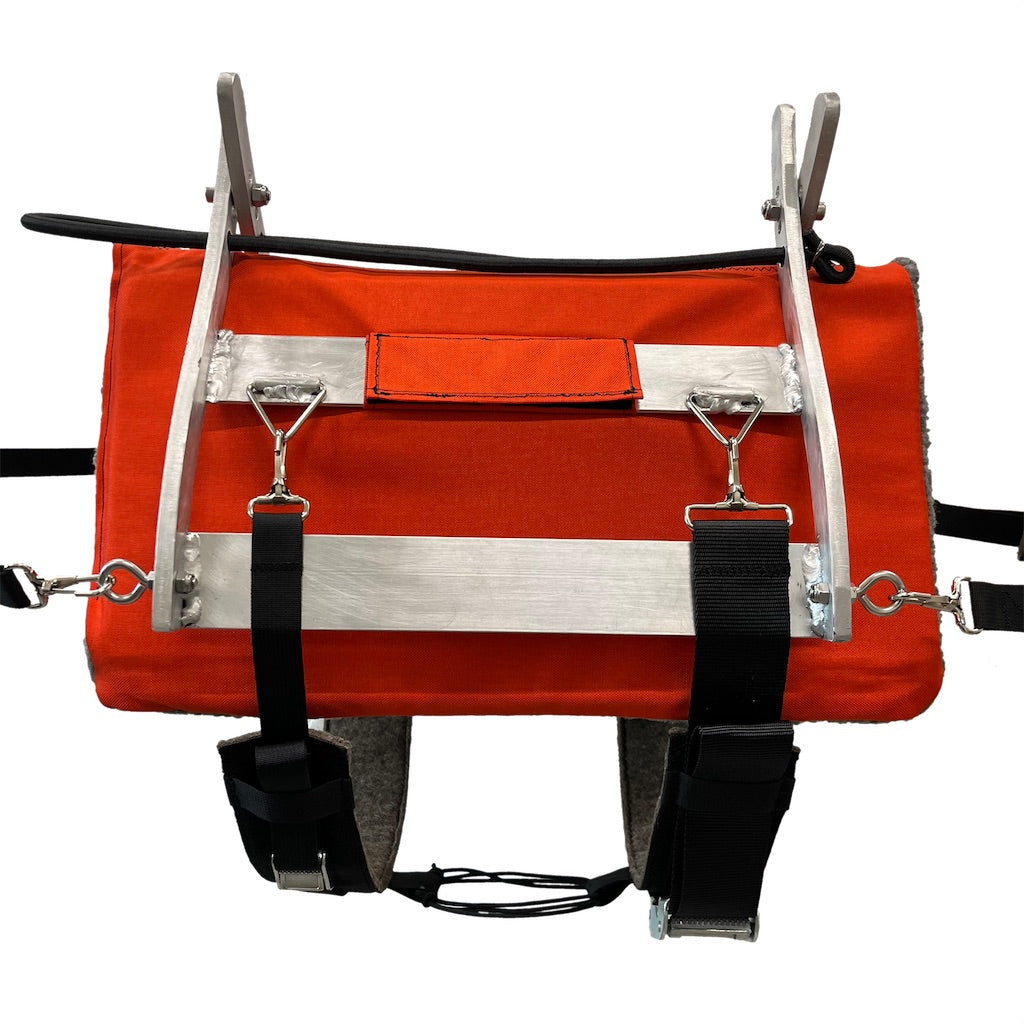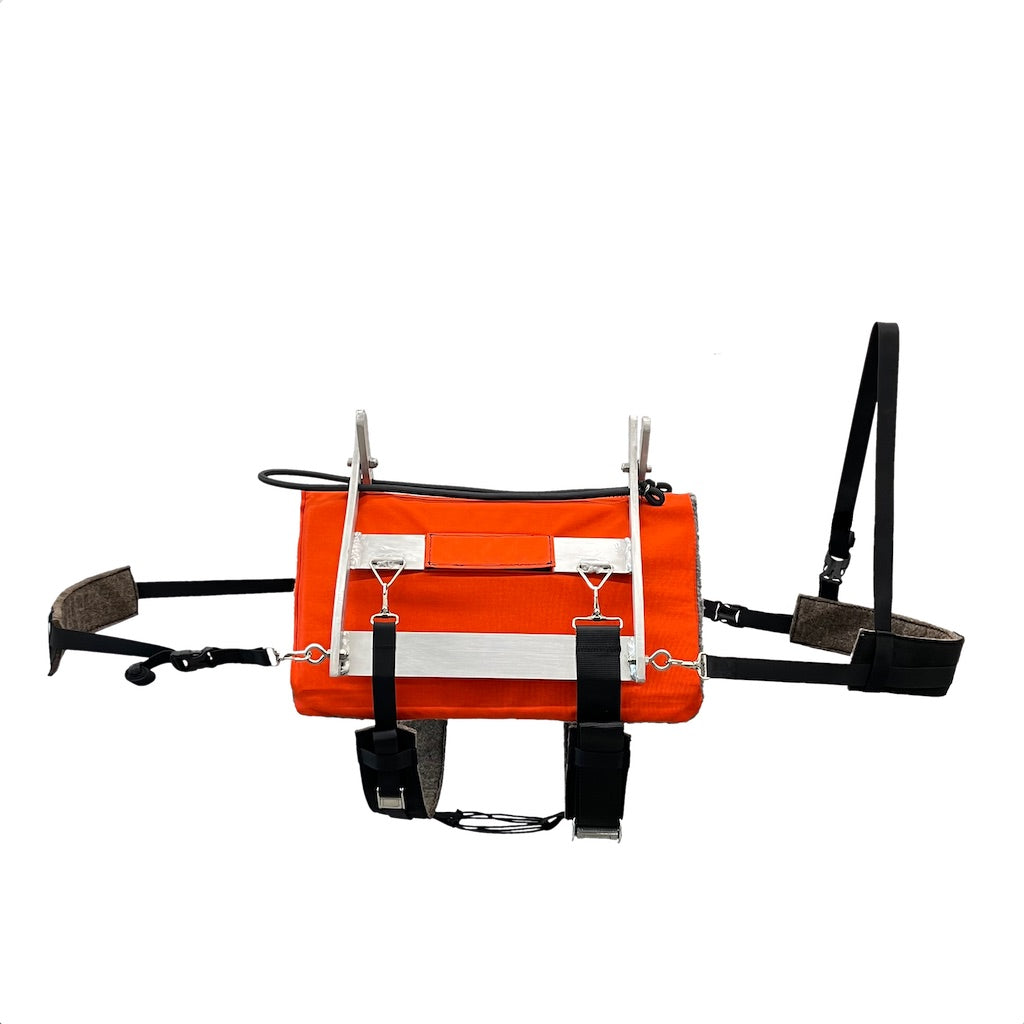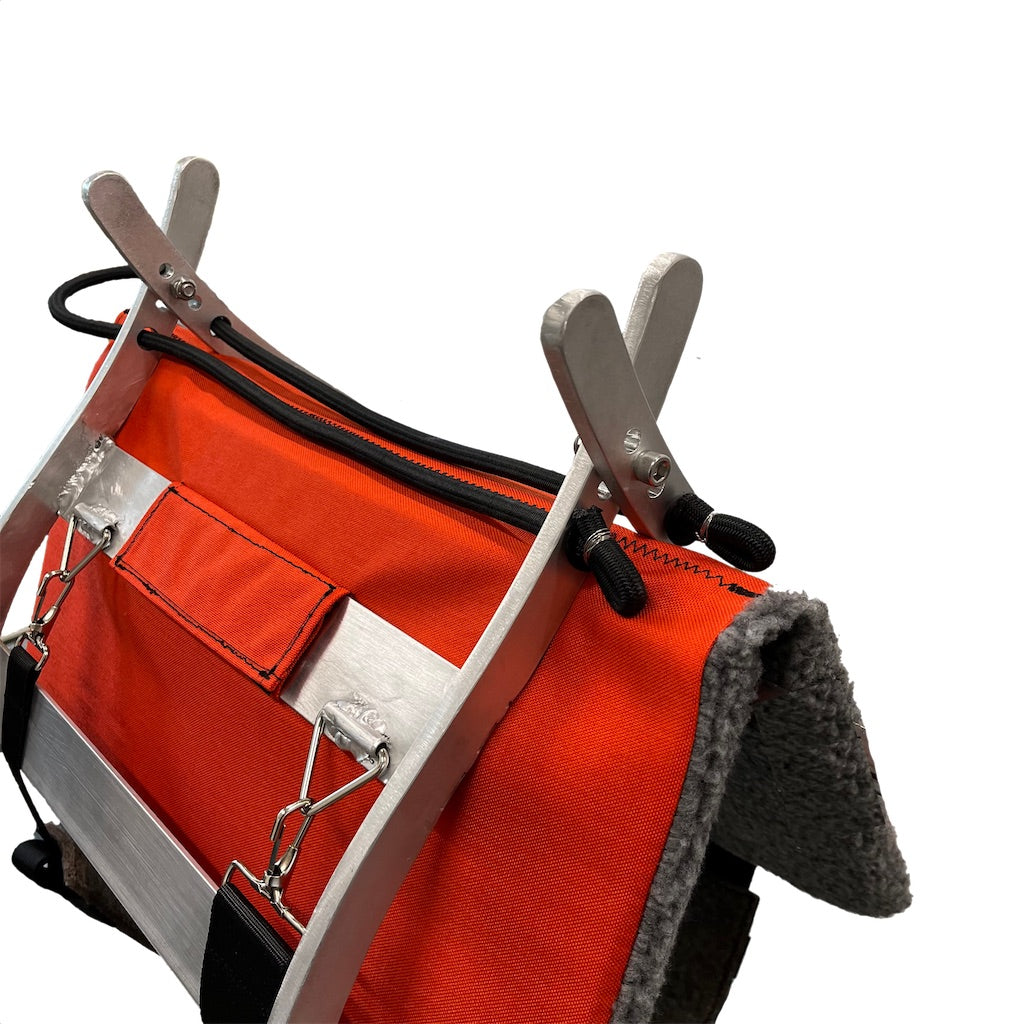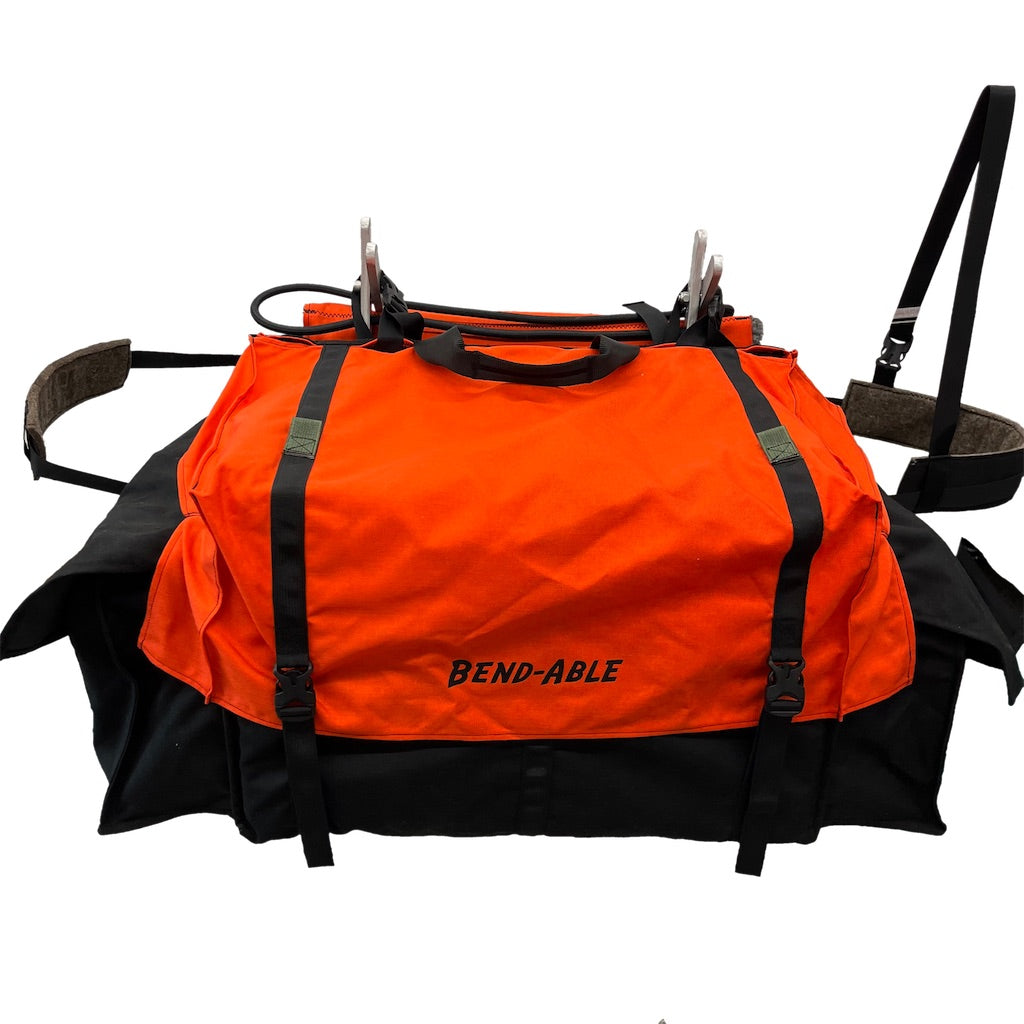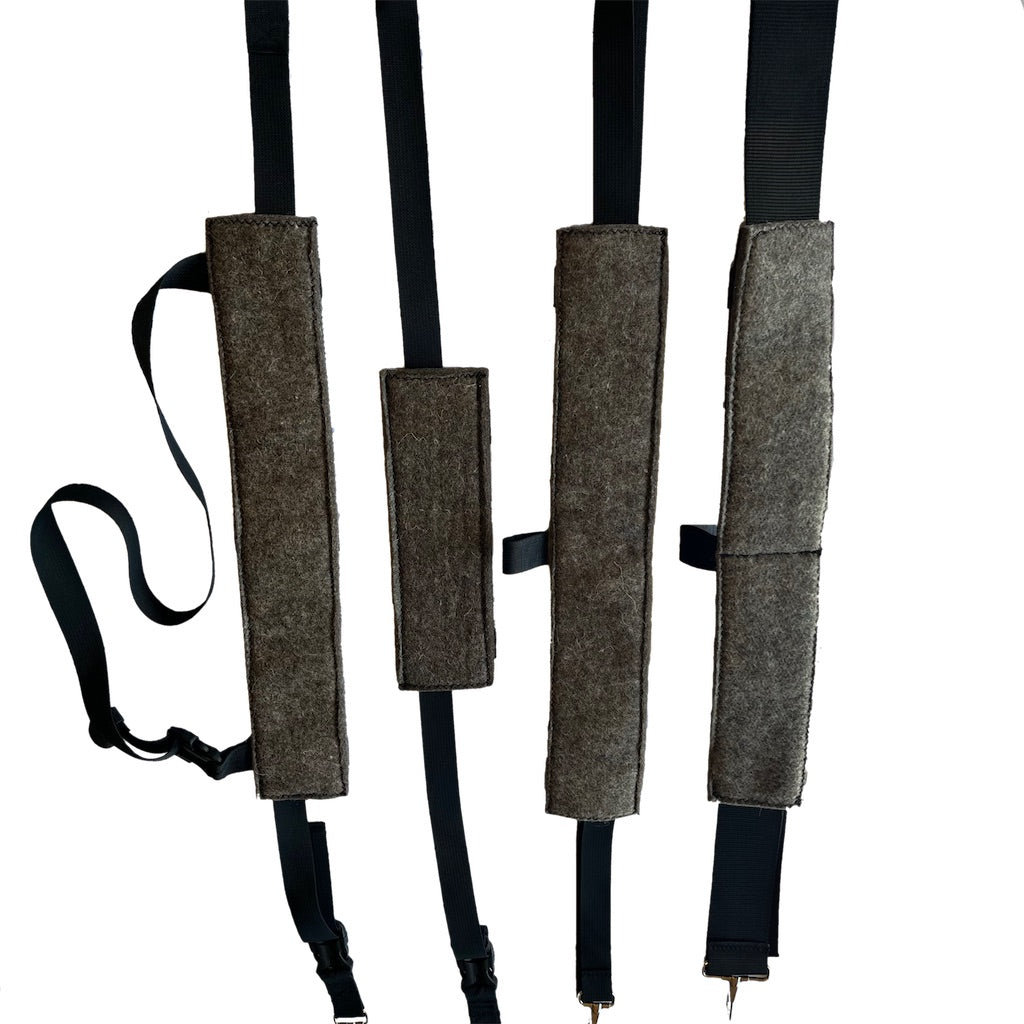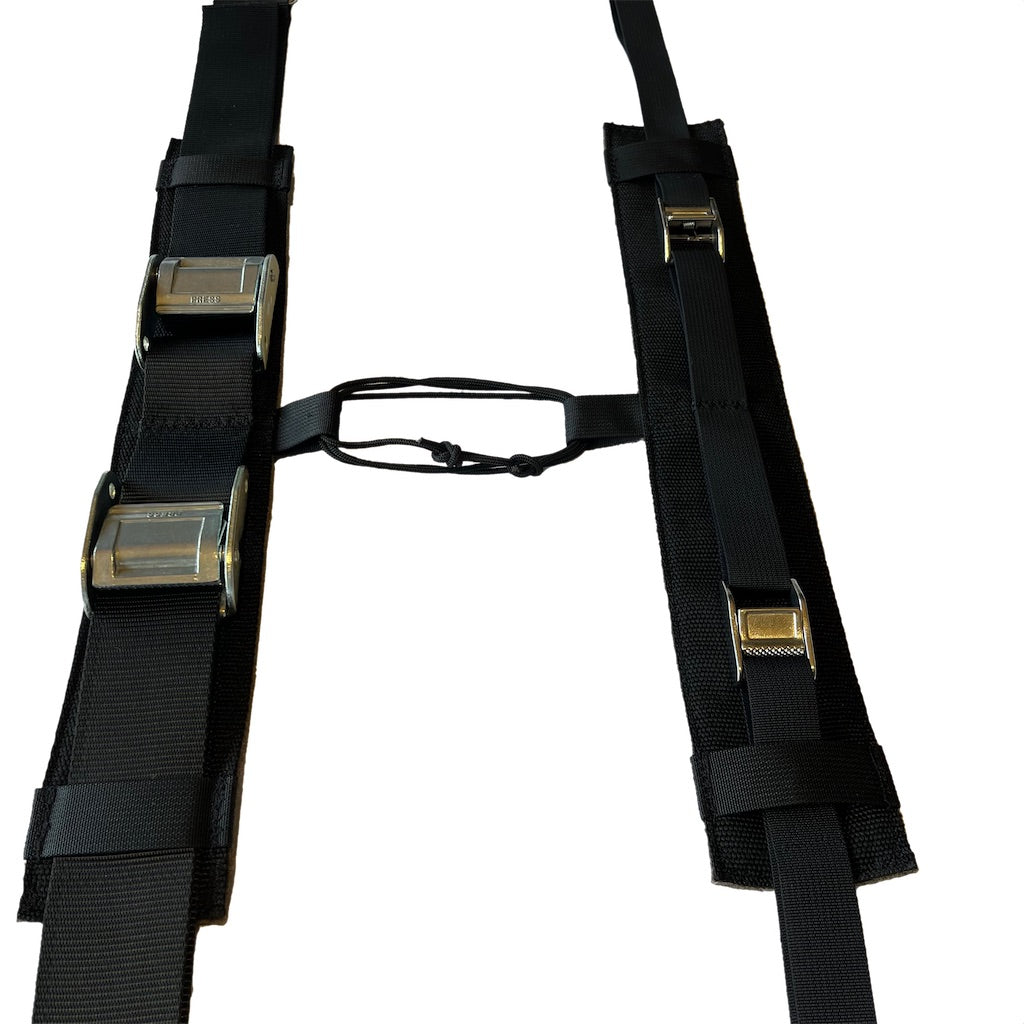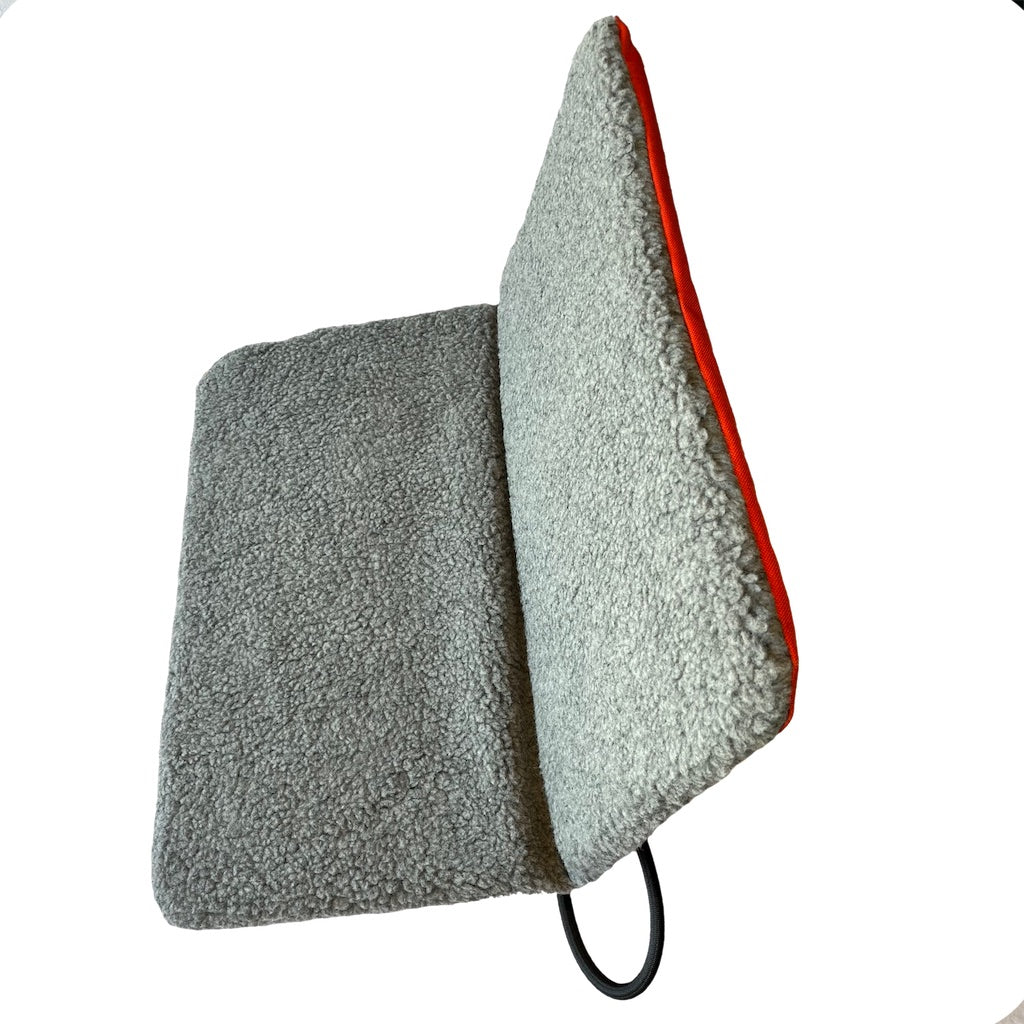 Product Specifications
Adjustable Frame: Three adjustment holes and the ability to V shape the frame. 
Frame Material: Aluminum welded (6061)
Frame Dimensions: Dimensions: 14 in wide X 12 
Saddle Padding: 1 inch closed cell EVA soft/medium density. 
Saddle Pad Fabric (Top): 1000D Cordura Nylon. DWR waterproof coated outside, Poly Urethane coated inside.
Saddle Pad Fabric(Bottom): Soft .3-inch Sherpa Sheep Skin
Saddle Pad Dimensions: 19 1/2 x 23 inch 
Weight: 6 pounds includes Frame, Pad, Crupper, Cinches and Chest Straps 
Warranty: 2 year Manufacturers Defect warranty
PROUDLY MADE IN THE U.S.A.
As experts in lightweight Hunting & Fishing gear, we pride ourselves on crafting top-quality products. Through our hands-on involvement, we have had the opportunity to work with various brands of saddles available in the market today. This invaluable experience has provided us with a deep understanding of what works and what doesn't.
Over the years, we encountered significant challenges, including ill-fitting pack saddles due to varying Llama sizes and issues with saddle shifting under heavy loads. Hence, the Bend-Able Pack Saddle, a groundbreaking solution to address these persistent challenges.
Our innovative design tackles the fitting issues by accommodating the diverse sizes of Llamas, ensuring a secure and comfortable fit for every adventure.
The Bend-Able Pack Saddle is meticulously engineered to stay in place even when subjected to heavy loads, offering unparalleled stability and reliability.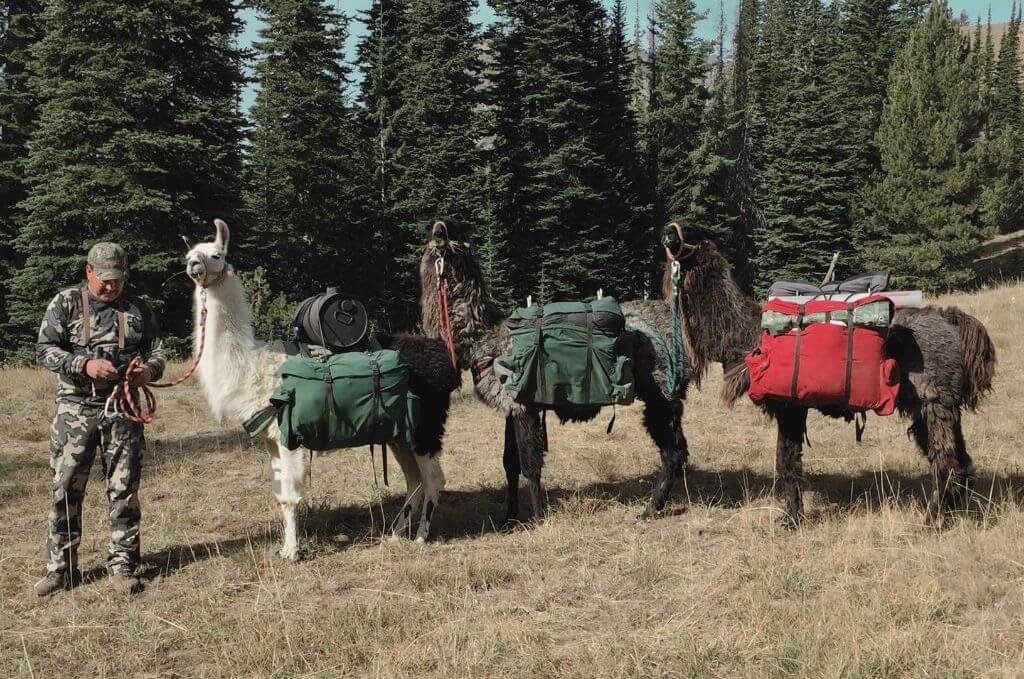 Customizable Fit
The Bend-Able Pack Saddle is designed to adapt to different Llama sizes, providing a personalized and secure fit for optimal comfort during extended journeys.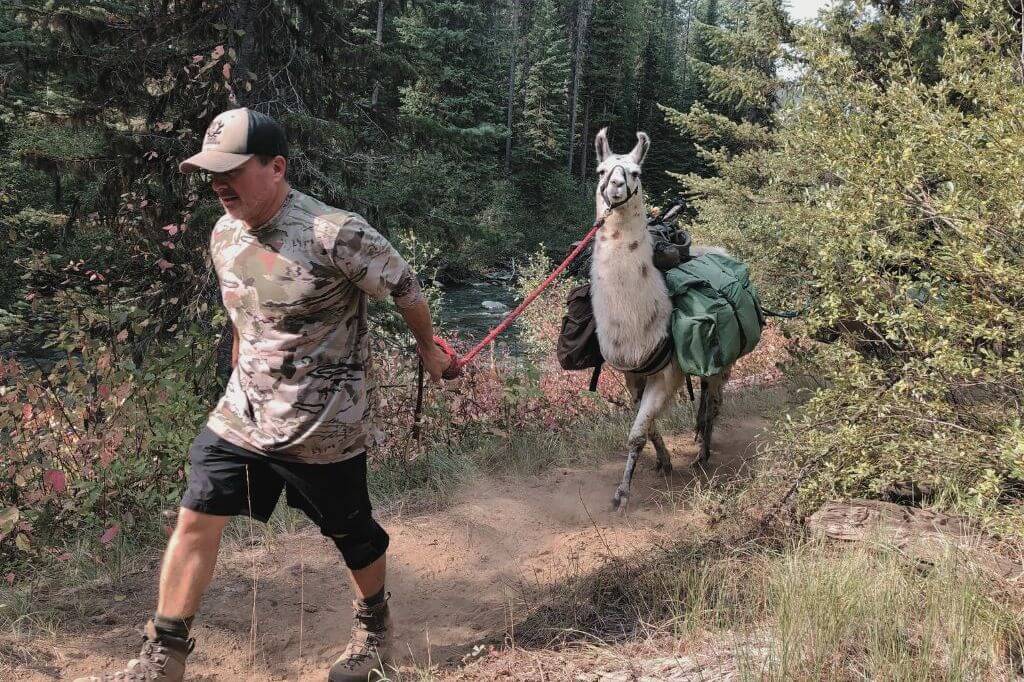 Enhanced Stability
Our saddle design incorporates advanced mechanisms to prevent shifting, ensuring stability and balance even when tackling rugged terrains or carrying heavy loads.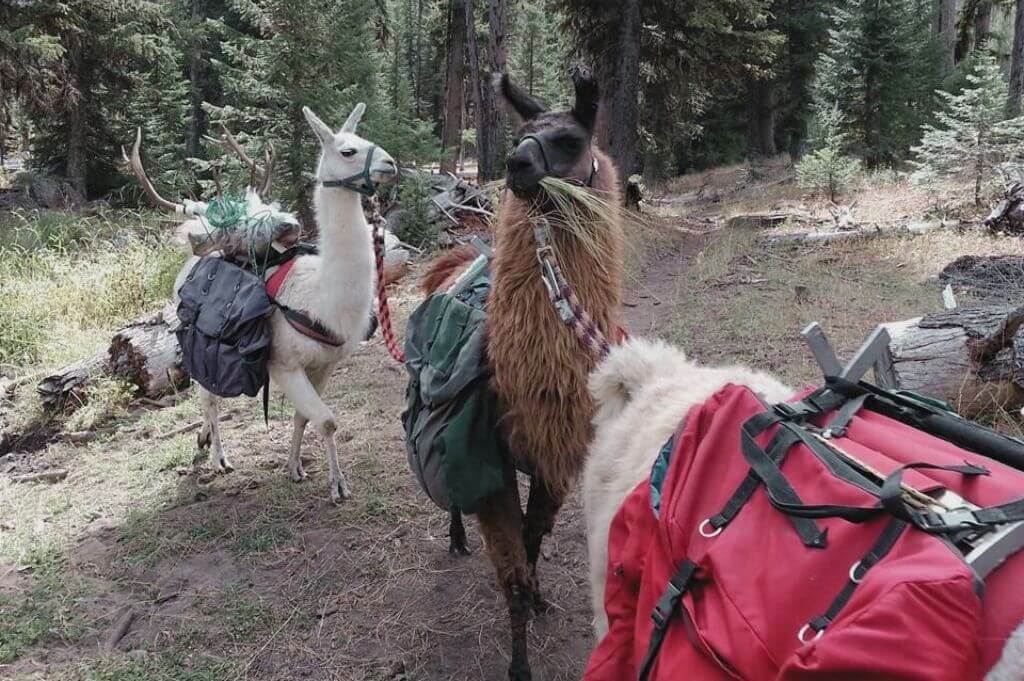 Durability
Crafted from premium materials, the Bend-Able Pack Saddle is built to withstand the demands of challenging outdoor conditions, ensuring long-lasting performance.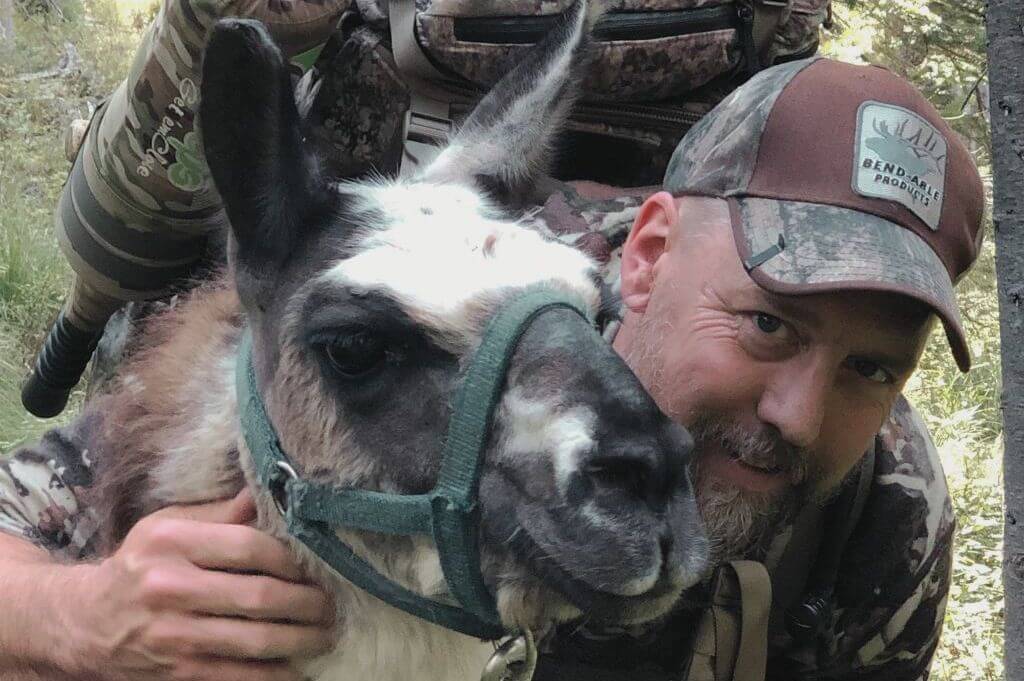 Ergonomic Design
We prioritize the well-being of both the Llamas and their human companions. Our saddle design takes into account the anatomy and comfort of the Llamas, promoting a harmonious and enjoyable hiking or hunting experience.
Experience the difference and unlock new possibilities in your Llama adventures with the Bend-Able Pack Saddle.